Why do Industries Perform Corrosion Testing?
"Corrosion is, quite literally, eating away at the profits of virtually every manufacturer on the planet and is similarly eating into the pocket of any consumer who buys the products off those manufacturers. Corrosion is no stranger to most of us, but the science of minimising its effects is a very specialized field, where only the most experienced can provide the answers industry needs." Ascott Analytical.
Environmental corrosion testing is vital for all industries in order to obtain accurate performance indicators for products. This type of testing accelerates corrosion that would naturally develop during the life of a product, giving indications of how well products would survive in different environments. The coatings and surface treatments industries benefit greatly from this type of testing, particularly in the marine, aviation and automotive industries. This is because their products are often exposed to extreme scenarios or changes in environmental conditions. Consequently, environmental corrosion testing is essential in order to obtain reliable data on product performance.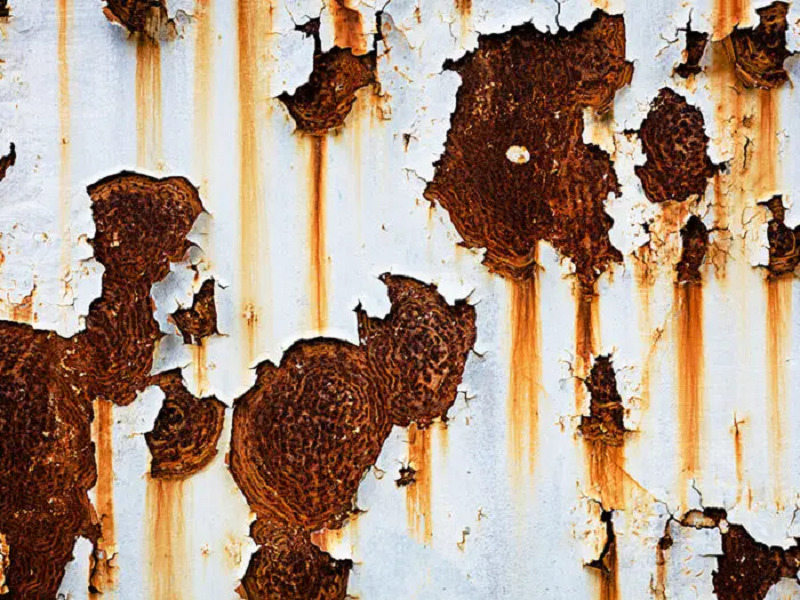 Examples of Single Point Exposure Corrosion Testing:
ASTM B117: Standard practice for operating a salt spray (neutral fog) apparatus.
The ASTM B117 salt fog or salt spray test is a very popular corrosion practice designed to provide corrosion resistance information on metals and coated metals. This practice covers the apparatus, procedure, and conditions required to create and maintain the salt spray (fog) test environment.
This practice does not prescribe the type of test specimen or exposure periods to be used for a specific product, nor the interpretation to be given to the results.
The test specimen is exposed to the salt spray (fog) environment and observed for changes in appearance or other evidence of corrosion.
The results of the exposure are then compared to the OEM assessment criteria in order to determine whether the material passes or fails. This test is widely used in industries such as automotive, aerospace, and marine, where corrosion resistance is critical.
ISO 9227: Corrosion tests in artificial atmospheres — Salt spray tests
The neutral salt spray (NSS), acetic acid salt spray (AASS) and copper-accelerated acetic acid salt spray (CASS) tests are used to assess the corrosion resistance of metallic materials, with or without permanent or temporary corrosion protection. It also describes the method employed to evaluate the corrosivity of the test cabinet environment.
The dimensions and types of test specimens, the exposure period to be used for a particular product, and the interpretation of results are not specified. Such details are provided in the appropriate product specifications.
The salt spray tests are particularly useful for detecting discontinuities, such as pores and other defects, in various metallic, organic, anodic oxide and conversion coatings.
The neutral salt spray test (NSS) is most useful for metals and their alloys, metallic coatings (anodic and cathodic), conversion coatings, anodic oxide coatings, and organic coatings on metal surfaces.
The acetic acid salt spray (AASS) test is a versatile analysis for testing decorative coatings of copper, nickel, and chromium. It has also been used to evaluate anodic and organic coatings on aluminium.
The copper-accelerated acetic acid salt spray (CASS) test is used to evaluate decorative coatings of (copper-nickel) and chromium or (nickel and chromium). It's also been found to work for testing anodic and organic coatings on aluminium.
Salt spray techniques are all suitable for ensuring the quality of a metal material, whether it has corrosion protection or not. They aren't meant to be used as a method of comparing different materials regarding corrosion resistance or to forecast the long-term corrosion resistance of the tested material.
ASTM G85: Standard Practice for Modified Salt Spray (Fog) Testing.
For spec purposes, this procedure covers and specifies conditions for five changes in salt spray (fog) testing. These are listed in chronological order of their development:
Annex A1,  acetic acid-salt spray test, continuous.
Annex A2,  cyclic acidified salt spray test.
Annex A3,  seawater acidified test, cyclic (SWAAT).
Annex A4,  SO2 salt spray test, cyclic.
Annex A5,  dilute electrolyte cyclic fog dry test.
This practice does not tell you which type of modification, test specimen, or duration of exposure is required for a specific product; rather, it only specifies the methodology to be used.
Aerofin Laboratories are ISO 17025 and NADCAP accredited to conduct corrosivity testing in accordance with ASTM B117, ISO 9227, and ASTM G85.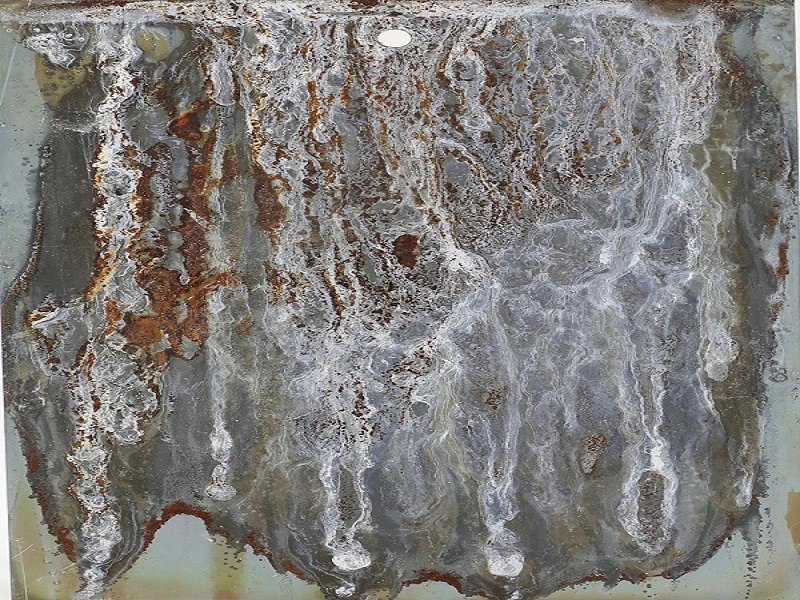 What is Cyclic Corrosion Testing?
Cyclic Corrosion Testing is used to recreate and accelerate a variety of corrosive climates in a cyclic manner. The cycle is dependent on the end-use of the product, and test results can aid in predicting the life expectancy of the product. Aerofin Laboratories has a range of chambers that can be used for cyclic corrosion testing, from simple single exposures to fully automatic multi-exposure chambers such as the Ascott Atmosfär. The Atmosfär is equipped with additional features that enable it to comply with specific automotive test requirements for Ford and Volvo, such as the application of salt spray from a high-level 'swaying' spray bar, and vertical high-velocity air drying, refrigerated dehumidification, and a psychrometric humidity measurement system.
It is an important tool for manufacturers to use in order to ensure that their products will stand up to the rigours of real-world use. By simulating the conditions that a product is likely to encounter over its lifetime, cyclic corrosion testing can help identify potential problem areas and enable manufacturers to make necessary changes before a product goes to market.
Common automotive cyclic tests carried out in the Ascott Atmosfär include:
FORD CETP00.00-L-467
ISO 16701
Scania STD 4319
Scania STD 4445
TPJLR.52.265
Volvo STD 1027,1375
Volvo STD 1027,14
Volvo STD 423-0014
Volvo STD 4233
What are our Clients' Requirements?
To ensure quality, our clients work to the requirements specified by their original equipment manufacturers (OEM). These are often very strict standards that need periodic testing or qualification of processes in order for them to meet all prescribed guidelines.
We also see a lot of comparison testing from our clients, where two or more suppliers offer the same solution. Comparison studies can be invaluable in determining suitable suppliers.
How is the Service Provided?
Aerofin understands that our customers are experts in their field and carrying out cyclic corrosion testing may be a skill outside those expertise. We offer support from the early stages of testing and scheduling to issuing a final laboratory report.
Initial communications between Aerofin and its customers would identify their needs and requirements, including which specification they require testing in accordance with, duration of exposure, size of test pieces/parts/assemblies to undergo the test, and any other evaluations that are not stipulated by the testing specification.
Only once all testing requirements have been outlined can testing commence. We have one of the largest capacities for cyclic corrosion testing in the UK, which allows us to commence testing in the shortest possible time, avoiding delays in providing our customers with final reports.
Communication is essential, and regular updates can be provided throughout testing. A formal laboratory report with photographic evidence is completed and issued after completion of the exposure, as well as any post-exposure testing or evaluations.