JOSCAR Accreditation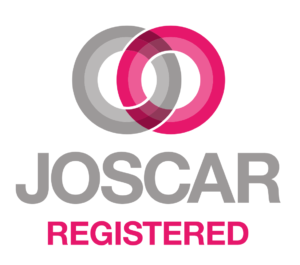 We are happy to announce that Aerofin Labs is now JOSCAR Accredited.  JOSCAR is a collaborative tool used by the aerospace, defence and security industry to act as a single repository for pre-qualification and compliance information. Using JOSCAR can determine if a supplier is "fit for business". The JOSCAR Registration Mark is valued by some of the largest purchasers in the defence community including BAE Systems, Boeing, Lockheed Martin, Leonardo, MBDA Missile Systems and The MoD and indicates that Aerofin Labs has gone through the process required to demonstrate its commitment and credentials to the industry.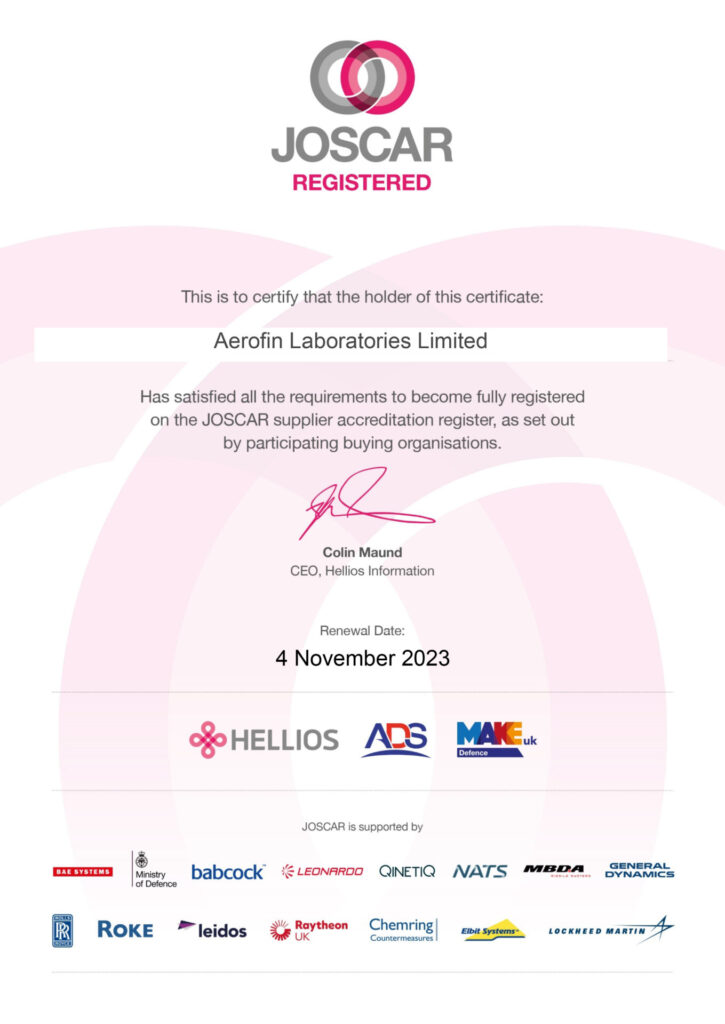 Benefits for buyers
EASIER REGULATORY REQUIREMENT

Comprehensive, accurate and regular updated insight into third party risk.

SINGLE SOURCE OF TRUTH

Thousands of third parties in a single, searchable, reportable and easily accessible system

REDUCED PROCUREMENT TIMESCALES

Instant access to third party information, reducing the time needed to qualify new suppliers or renew contracts.

HIGH QUALITY VALIDATED INFORMATION

We check all third party information in accordance with a consistent, objective and continually updated process

COST AND RESOURCE EFFICIENT

Costs are shared amongst community members, significantly reducing the cost of an in-house solution

PEER NETWORK

Access to the combined experience and resources of other members in the community with shared goals and challenge
Benefits for suppliers
EASIER CUSTOMER COMPLIANCE

Simpler route to demonstrating compliance to multiple customers at the same time

RESOURCE AND TIME EFFICIENT

Single profile for multiple customers, information request is tailored to goods and services being supplied

SIMPLER APPROACH

Information is collected using selectable answer options rather than free text responses, making completion quicker compared to traditional questionnaires

CONTROL YOUR INFORMATION

Your company information can be amended or updated at any time through a secure online portal

BUSINESS IMPROVEMENT

Identify the common requirements of multiple customers and how your business might improve its compliance

FASTER QUALIFICATION

Completed profiles are visible to all buyer members using JOSCAR when sourcing and qualifying third parties for new business
If you'd like to know more about JOSCAR or to work with us please get in touch.